Small Business Website Design Packages
Professional Website Design For Small Businesses
Boost your online presence and showcase your business with a stunning website designed and launched in under 10 days.
Need the ideal website for your small business?
I understand the challenges businesses and individuals face when trying to create a professional website on a budget.
Perhaps you've tried to build your own website and found the process overwhelming, or maybe you have tried to hire a company and found their quotes way out of your budget.
You want a great website to showcase your business, but getting one for a price you can work with seems impossible.
I can help you get the website you deserve.
I love nothing more than bringing a new website into the world and knowing I've made an impact in helping to fast-track your business success.
Starting from £649, I'll create a fresh, new website so you can: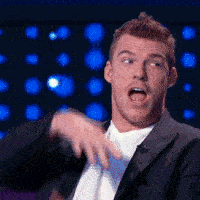 With a professional website you can:
Significantly enhance your business credibility and give potential customers confidence in your brand.
Get found in Google, meaning your business can appear in front of the people you want to attract.
An engaging website encourages visitors to stay longer enhancing conversion opportunities.
4 Steps To Your New Website
This form takes less than 25 minutes to complete and allows me to collect everything I need to fill in the blanks and develop your website.
I'll create the website copy, and design and build your new website. Throughout the process, you'll be able to provide valuable feedback, ensuring you get a website you love.
Once your website is approved and fully tested, a date will be set for your website to go live and start working for your business.
Small business website design packages
Everything you need for a successful online presence
Payable upfront or in 2 monthly installments
Opt for a streamlined, one-page website designed with a single focus in mind: to drive action, whether that's generating calls, leads, or bookings. This style of website help consumers understand who you are, what you do, how it helps them, and why you're the best option on the market.
Payable upfront or in 2 or 3 monthly installments
Bring in leads and clients with a brochure-style website consisting of a home page, a services page, an about page and a contact page. Perfect for service-based businesses that require an affordable and effective website for your small business.
With over 12 years industry experience in website design and digital marketing, I'm ready to elevate your business.
What my clients are saying
"We couldn't be happier with the result, with customers telling us how easy the website is to use, shop sales increasing, and we are getting more business leads."
"We have been working with Richard for over 2 years now and it feels like having a in house developer. He is a great designer and is always happy to go the extra mile"
"A big thank you to Richard. He really took the time to understand our business goals. From the start to finish nothing was a problem, fab customer service."
"Richard took the time to understand our needs and delivered a website that not only looks stunning but is also functional and user-friendly. We couldn't be happier with the results"
"Since the launch of our new website, I've seen a significant increase in leads and calls, and I'm now booking work 8 weeks in advance, which has never happened before."
"Throughout our web site development, Richard was a great communicator, knowledgeable, willing to solve problems that arose with a positive outlook"
Say 'lift-off' to a brand-new website for your small business.
Ready to take your business to new heights? Don't miss out on the opportunity to attract more customers and boost your online presence.
Complete the contact form, and I'll email you back within 24 working hours to discuss the next steps.
Here are some FAQs related to my small business website design service. Got more questions? Ask away! Get in touch with me at rich@rbwebsitedesign.co.uk or via my contact form here.
A Website You'll Love, Guaranteed
I'm dedicated to delivering the utmost quality of service to my clients. If, for any reason, you're not entirely pleased with your website, I'll collaborate with you to rectify it.
This ensures that you can begin with absolutely NO risk and have full confidence you'll receive a website that you love.